WOW! A real live open-air festival!
Beardy Folk Festival 17 – 20 June 2021
Reviewed by Sandra Lawes
What was different about Beardy Folk Festival? Well – for a start it happened! Unlike so many festivals which have had to be cancelled this year and in 2020, Beardy Folk Festival went ahead in June in the magnificent grounds of Hopton Court, Cleobury Mortimer in Shropshire.
It was sheer bliss to sit in a beautiful, gently sloping meadow or a walled garden, surrounded by other folkies and lots of their dogs (at a Covid safe distance) – all of us so happy to be watching and listening to live music.
There were three fields for camping (general, family and quiet zones) as well as rows of very comfortable yurts for glamping, complete with fairy lights.
Everything was done for Covid safety – 'Beardy bubbles' (circles and squares) drawn on the grass to show us where to place our chairs, smiling stewards to maintain distance as we moved between the two music arenas, clear markings at the bar, recyclable beer glasses, sensible queuing at the food stalls and masses of space all round to comply with all the regulations.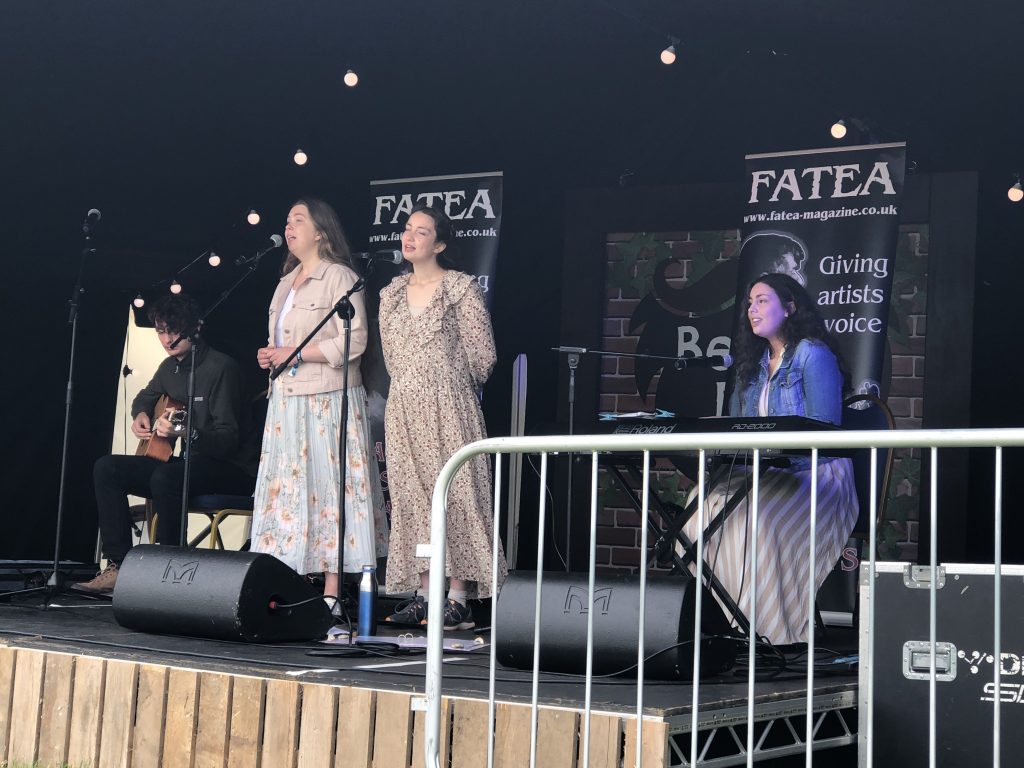 And a whopping shout out to the hard-working team that dealt with the litter bins – lots of recycling and definitely no 'Euros style' littering here!!
Having looked at the weather forecast which promised torrential rain and low temperatures, we almost didn't go. But 'fortune favours the brave' and although it was chilly and we all had to wear several layers of clothing, the rain held off. It was great to wear a wristband and feel the fresh air on our faces as we enjoyed 12 hours of wonderfully varied music on each of the three days.
The whole experience was charged with emotion – for the audience and for the musicians, many of whom had not performed for 18 months. It was such a joy to experience the music and to feel (almost) as though life was back to normal. Our senses were stimulated and we felt joy in our hearts. A big thank you to the amazing sound and stage team who battled the elements to produce crystal clear sound so we could hear all the instruments and the vocals.